A Collaborative Team
We believe in working across functions and foster a social work environment.
Freedom To Create
Here, you'll find great scope for creative collaboration. Design every day. Inspire.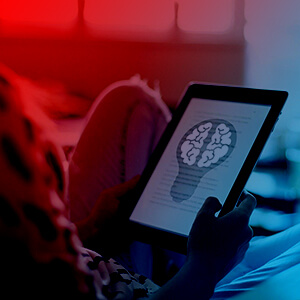 Brainstorm For Solutions
Build a product that impacts millions of users.
What we are looking for:
Understand the objective from the team leads and execute the designs accordingly and deliver the best quality work to the client. To make sure that the designs are created in accordance with the brief provided. You should be able to visualize the message that has to be portrayed through the design.
Duties and responsibilities:
Principal duties and responsibilities for the position:
Understanding the requirement from the Creative Head.
Complete the project work within the timeline and estimated budget.
The clarity in communication with Team members and other departments.
Continuously analyze and evaluate one's productivity and identify opportunities for improvement of systems and processes.
Facilitate problem solving and collaboration. Intervene when necessary to aid the group in resolving issues.
Collaborate with agencies and other vendor partners for expansion to useful tools and platforms. Finding more accurate media buying platforms according to the need of the client.
To report about the work done, work due, further plans, etc. based on numbers and statistics and to see that all the deliverables are met on time.
Creating projections and verifying regularly with real-time results.
To keep oneself updated about the latest trends in Designing and social media.
Think Automation.
Share their views on the design with the team lead and other departments if asked to
Qualifications
Graduate in Designing, Multimedia and Animation
Specialized knowledge in designing tools i.e. illustrator, Photoshop any audio video tool is additional.
Visualizing skills, Communication skills, Good color psychology
Understanding of design trends, Understanding of Social Media and advertising trends
Self Motivated, Integrity, Patient
Diploma in Design & Advertising
What we are looking for:
We are looking for an ambitious and energetic Business Development Executive to help us expand our clientele. You will be the front of the company and will have the dedication to create and apply an effective sales strategy and work towards building & representing the brand Comet. The goal is to drive sustainable financial growth through boosting sales and forging strong relationships with clients.
Duties and responsibilities:
Research & OutBound
Building Relationship
Follow Up & Negotiations
Process Alignment
Targets to be achieved
Technical KnowHow – Focused Area
Communication, Meetings & Travel
Team Coordination & OnBoarding
Content Creation & Enhancement
Learning & Development
Technology
Action & Accountable – Prompt & Thoughtful
Strategy, Planning & Reporting – Daily, Monthly, OnDemand
Qualifications:
Technical Sales, To be able to perform the job successfully, an individual should possess the following qualifications
Digital Marketing Sales
Want to be a part of our team?
Please fill the form below